Cybersecurity Consulting
Find what's needed for your cybersecurity without ignoring what's needed for your business
Get personalized recommendations on your environment with a DOT Security risk assessment
Request an assessment
What are cybersecurity consulting services?
Cybersecurity consulting services are the combination of ongoing conversations with experts about the best way to protect your company's network and data against cyberattacks and training for your employees to ensure their awareness of modern security best practices.
DOT Security specialists can help your staff learn to recognize scams and potential breaches, making them less likely to be an attacker's entry point to your system. 90% of all data breaches are due to human error, but the odds of it happening to your company will decline drastically when your people know what to look out for.
You'll have a dedicated vCISO (Virtual Chief Information Security Officer) who provides impartial advice on the best strategy to protect your system. Their expertise, experience, and knowledge of your network will make them feel like an employee of your company, but with the resources and understanding that comes from a cybersecurity provider, giving you the best of both worlds for the length of your relationship with DOT Security.
Working at DOT Security
Protecting users from the wild west of the internet is a very new field. It's exciting, competitive, and constantly evolving. Cybersecurity jobs require strategy, technical understanding, and leadership ability to keep up.
Those qualities are exactly what the expanding team at DOT Security embodies every day. With expert-level understanding of the industry and a mindset of constant growth, DOT Security stays on the cutting edge of new developments to provide our clients with the most thorough, customizable possible cybersecurity.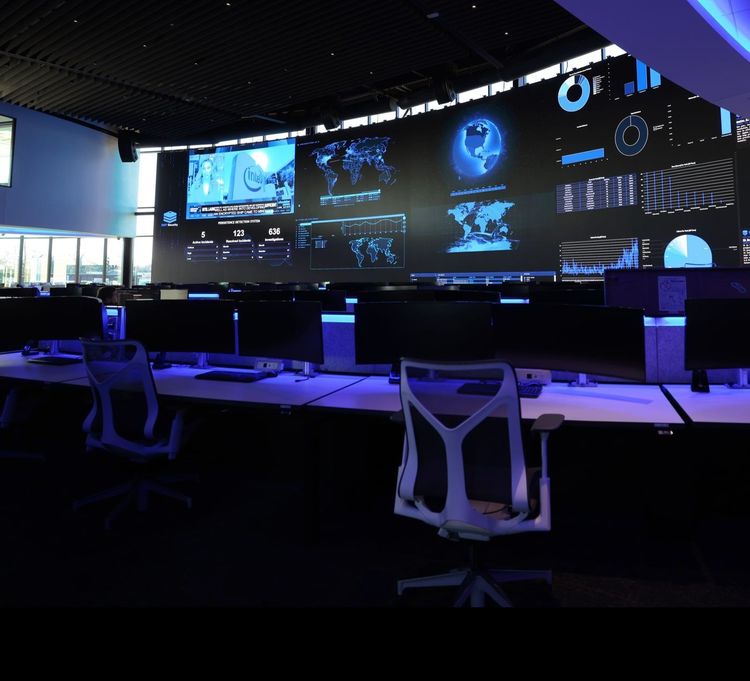 Move away from...
Move towards...
Uncertainty
Without expertise in the field, how can you fully understand the nuances of cybersecurity, let alone figure out what you need to fortify your vulnerabilities?
Vulnerability
It's difficult to ensure that your environment isn't full of holes without the insight that comes from expert analysis of an in-depth risk assessment.
Miseducation
Without training from cybersecurity advisory and consulting services, your employees are far more likely to fall for a scam and let attackers into your system.
Frequently asked questions
Open positions
Take the next step in your cybersecurity career by taking a look at our opportunities below.
Thought leadership at DOT Security
We don't just keep our staff abreast of the latest cybersecurity developments. We spearhead them.
What are the objectives of cybersecurity training?
The objectives of cybersecurity training are to 1) educate your employees, 2) keep them up to date on the latest updates in the field, 3) resist social engineering attacks, and 4) reduce your business' overall cybersecurity risk. It's not about DOT Security selling more cybersecurity consulting services. There is a substantial difference in the risks associated with a business that has a thorough training program and one that does not.
How do I hire cybersecurity experts?
To hire cybersecurity experts in-house, you have to be willing to spend a lot of money and hire a sizable department because every company requires broad expertise to make sure they're fully protected. That's why DOT Security recommends cybersecurity consulting services instead, so you get the same level of protection without having to hire experts yourself.
Time for an update?
Get expert cybersecurity advisory and consulting services. Talk to a specialist about DOT Security today.